Top 25 Home Remedies to Remove Tanning
Summers are the perfect season, don't you agree? Everything you do is so pleasant and enjoyable in summers. Whether it is having a sun-bath on the beach, fishing, or simply having a picnic with your friends and family, we always like this season. But there is a 'dark' side to this coin too; the dreaded result is visible within a few days – a tanned skin. Dark tan lines, which are often accompanied with itching or burning sensations or even sunburns, can ruin your perfect plans for this summer. You can easily remove sun tan at home. If you need to know how to remove skin tanning, keep reading. Check out our list on 25 Home Remedies to Remove Tanning.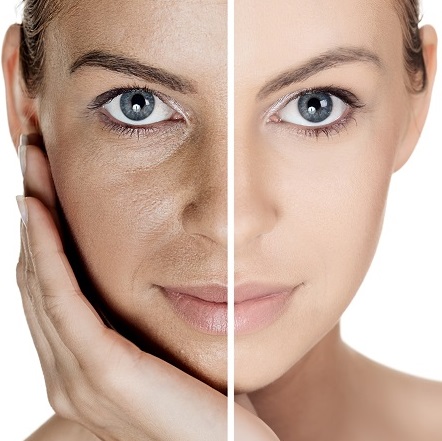 #1. Aloe Vera
Aloe Vera is very well-known as a concrete solution for many skin ailments. It has both moisturizing and anti-inflammatory properties that keep the skin fresh, young and radiant. Apply on tanned skin for 20min & wash with water. Do it 3-4 times a week.

#2. Tomatoes
Tomatoes have been used for treating brown spots since ages. Due to the presence of certain enzymes and their lycopene content, which is a powerful antioxidant, they are effective in protecting your skin. Their bleaching properties are also good, which is an added benefit.
#3. Papaya
Papaya is known to contain high volume of natural alpha hydroxy acids and some other enzymes that help in cleansing the skin as well as in reducing age spots and other skin problems. It also gives your complexion a more radiant appearance, and removes tan effectively.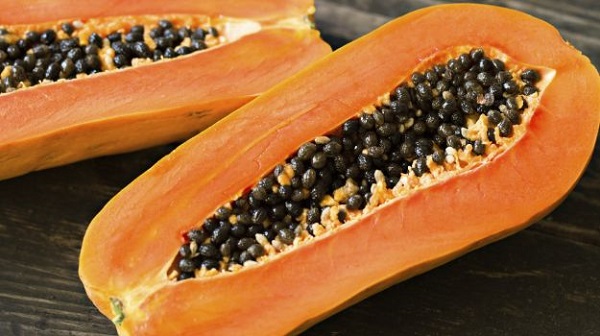 #4. Potatoes
Potato juice is acidic and it also has bleaching properties, which makes it great for removing dark spots as well as freckles. It is most effective when mixed with lemon juice and honey.
#5. Buttermilk
Buttermilk has lactic acid in it. This acid helps in rejuvenating the skin. It can diminish dark spots and tan lines very quickly.
#6. Almonds
Almonds can remove the side effects of a sun tan, like burning. They can also fight the harmful effect of UV rays like sun tan and make your skin even healthier than before. They are natural bleaching agents and contain lots of vitamin E, which is very efficient in renewing skin cells.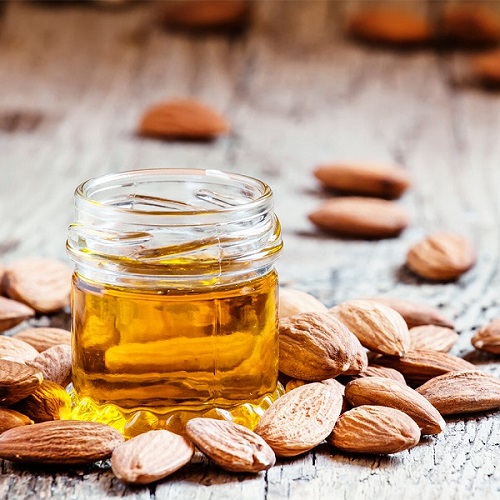 #7. Coconut Water
Coconut water is very hydrating for the skin, owing to its high fat content. The mild acids present in coconut water help in slowly removing the tan from your skin.
#8. Rice Flour
Rice flour soothes and cleanses the skin and also removes any discoloration caused due to tan. It is also an exceptional anti-ageing compound, and delivers the best results.
#9. Green Tea
Green tea is cooling in nature and is very soothing for the skin. Its antioxidants renew the skin cells quickly and remove skin tan effectively.
#10. Cabbage Leaves
Cabbage leaves can work exceptionally well when it comes to combating the effects of sun tan. They possess anti-inflammatory properties and also contain huge amounts of vitamins A, C, and K.
#11. Onions
Onions can be effective for reducing dark spots as they contain sulfur compounds which serve as an antiseptic for the skin. Onions also have acids that help to cleanse and renew the skin. Apply its juice/paste on affected areas and wash away with water.

#12. Castor Oil
Castor oil is known for its ability to heal the skin from a variety of ailments, including treating tanned skin. What you need to do is to apply a bit of the oil onto the affected areas and then rub it into the skin for a minute or two.
#13. Sandalwood
Sandalwood paste is very instrumental in repairing sun tan very quickly and effectively. It is anti-inflammatory in nature and a natural astringent, thus it can help lighten your skin tone very efficiently.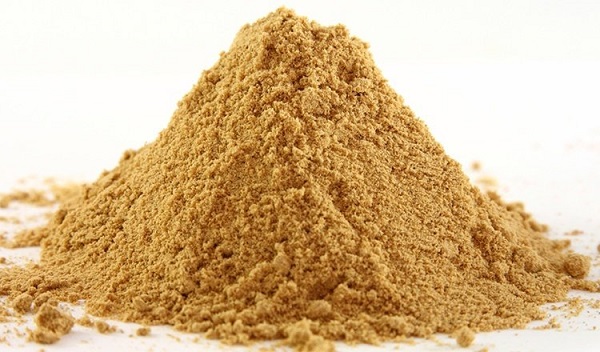 #14. Bitter Gourd
Don't run away! This vegetable has been proven to combat many types of sun tan and sunburn. It has high amount of antioxidants and is often used to give relief to burns. Apply its juice/paste on affected areas and wash away with water.

#15. Ice Cubes
If you have severe sunburns, rubbing some ice cubes will definitely reduce the burning and itchiness that you might be experiencing. Also, you can simply have a bath of cold water to decrease the symptoms of sunburn.
#16. Yogurt
Yogurt acts as a powerful anti-tanning agent as it contains natural enzymes. It also helps in renewing old skin cells and makes your skin radiant. Apply it on affected areas and wash away with water. If you have oily skin, avoid this remedy then.

#17. Cucumber
Cucumber is an effective cooling agent. It can soothe irritated and inflamed skin. It can also rejuvenate dead skin, and can quickly lighten your tan. Apply it on affected areas and wash away with water. Also best for oily skin to control oil.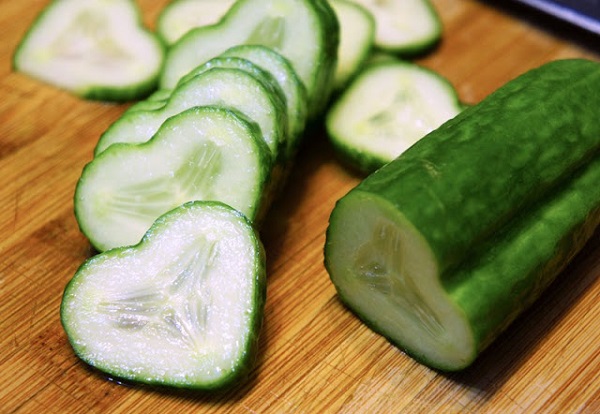 #18. Honey and Pineapple
The pineapple's extract contains bromelain that can help in removing dead cells from the heavily tanned areas. It also has significant amounts of vitamin C. Honey nourishes the skin.

#19. Milk and Turmeric
Turmeric is a very good skin-healer and milk's well known cleansing and exfoliating properties work hand in hand to remove skin tan. make a paste and apply it on tanned areas and wash away with water after 15 min.

#20. Strawberries and Milk
Strawberries are natural exfoliators that remove dead skin cells and lighten your skin. When mixed with milk and made into a paste, they can be applied on clean skin.
#21. Lemon Juice
We can use lemon juice to reduce skin tan without making the skin dry. This is because of the acids present in lemon juice such as citric acid that act as brilliant lightening agents.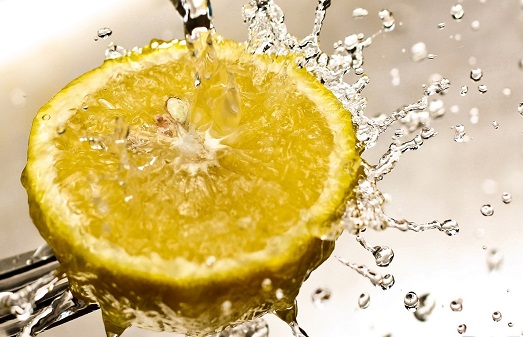 #22. Gram Flour
This is also a natural exfoliator with proven qualities that gently removes and replaces dead skin cells, revealing younger and glowing skin.
#23. Wheat Flour
Wheat Flour is a natural cleanser and exfoliator, it can make even the dullest skins look young and radiant. It replaces dead skin cells and removes excessive oil, and helps in reducing overall tan.
#24. Saffron and Cream
Saffron (kesar), when mixed with fresh cream, can remove even persistent blotches of sun tan in a very natural way. Saffron has anti-inflammatory and skin lightening properties. It also helps in fighting acne and pimple.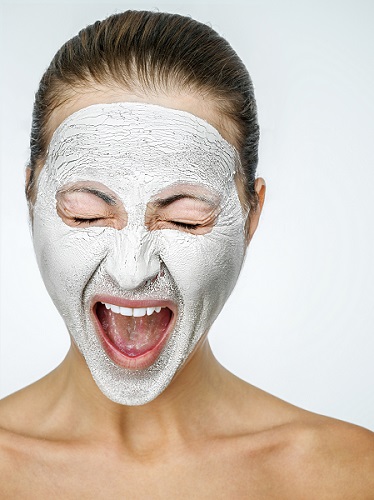 #25. Lemon and Sugar
You already know that lemon juice is an effective solution to remove tan from the skin. You can also mix some sugar in your lemon syrup for a powerful combination. Sugar is also a great exfoliant and will replace dark skin cells and other impurities in your skin.
If you have some awesome plans this summer, don't cancel them. Don't fear the Sun, just stay carefree. And if anything goes wrong, remember that you have these awesome remedies for you.
Also Try BEST HOME REMEDIES TO PREVENT ACNE
7 HOME REMEDIES TO BEAT PAIN DURING YOUR PERIODS
6 FOODS THAT MAKE YOU FEEL TIRED AND LAZY
6 Tips to De-Stress Your Mind & Body
REVIEW OF ANTI TANNING PACK FROM NUSKAA
HOW TO BUY BEST SUNSCREEN FOR YOUR SKIN TYPE
7 TIPS FOR FLAWLESS GLOWING SKIN
AN INTRODUCTION TO PARAGLIDING
Likes
(

0

)
Dislikes
(

0

)